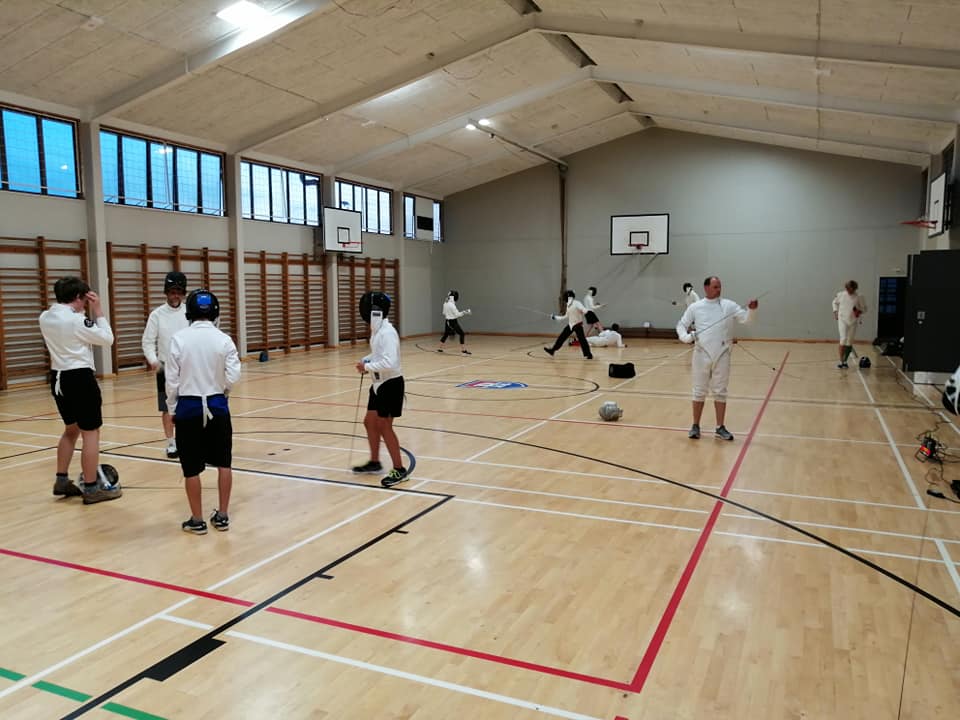 Salle Jean Louis (formally Salle d'armes Jean-Louis Academie d'escrime) was founded in 1955 by Bert Raper, with a direct link to the legendary French master Jean-Louis Michel himself.
The club is situated on Auckland's North Shore and was one of the strongest fencing clubs in the country in its heyday. On most club nights you can run in everything from International grade fencers to those who enjoy more social fencing for fitness and fun. With a variety of ages, levels of fitness and experience present, there is an opportunity for everyone to fence with confidence and comfort.
Beginners are welcome; all you need is loose fitting clothes, court shoes and a have-a-go attitude.
Fencing is an individual pursuit, which makes for plenty of camaraderie and competition around the piste. We are a social club and regularly organise social events, as well as coordinating get-togethers around tournaments and training. Salle Jean Louis organises New Zealand's longest running social tournament, the Les Penny Memorial, and developed the very social Pie-Lattes un-workout regime to balance the exertion of intensive fencing.
We fence primarily Epee and Sabre, but there is always someone willing to cross foils if that is your weapon of choice.
Meet The Coaches
SJL has two dedicated Fencing Masters
Andrew Imms, has been Fencing and Coaching since the late 80's and has represented New Zealand in all three weapons at World Championships, International World Cup events and Australian National and International World Cup events.
Andrew has coached multiple National and Commonwealth's Champions in all three weapons and was the New Zealand University Blues Coach of the Year in 2008.
Dave represented New Zealand from 1978 through to 1997, fencing in Australian and Oceanic Championships, who spent two years competing on the World Cup A Grade Epee circuit (Coupe du Monde) throughout Europe, and at World Champs in Lausanne in 1987. Dave's top World Ranking in Epee was 126th in 1987.
Dave holds two National U20 Epee titles, and one North Island Epee title, and has achieved multiple NZ National podium places over the years. He was awarded an Olympic Solidarity Coaching Certificate in 1981; is a past President of Salle Jean Louis, and is currently the President of Fencing North, the body which runs the sport in the upper North Island.
Fees
Salle Jean Louis is dedicated to furthering the art of fencing. Fees are kept at a very modest level to encourage participation and include all coaching at club training sessions. Club fees are due within the first term of participation, and also cover the use of the gym and all club equipment. We recommend the purchase of your own fencing glove if you decide to continue the sport, but gloves are available to borrow for beginners wanting to try it out.
Annual Fee – Casual $50
Annual Fee – Student $175

Annual Fee – Waged $200
Affiliation
Salle Jean Louis is fully affiliated with Fencing North, the regional association, and FENZ, the national body. They are in turn affiliated with FIE, the international federation of Fencing. Club members wishing to fence competitively are required to register their own individual affiliation at the regional level.
Fédération Internationale d'Escrime (FIE)